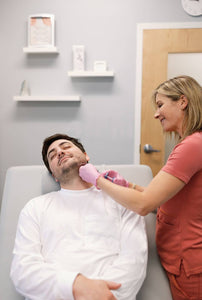 Filler By Area (Chin and Jawline)
(limit 1, Up to 3 Syringes)

Chin filler help to augment the chin so that your profile looks more balanced compared to the rest of the facial features. Chin augmentation with facial fillers works best on mild to moderate chin retrusion.
Jawline filler adds volume to improve the shape and structure of the lower face and achieve a smooth, more defined look in the jawline with results that last up to 1 year.
Specials cannot be combined.