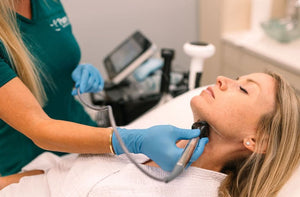 FORMA (face & neck tightening) Package of 8 Treatments
(limit 1)

FORMA is a skin and tissue remodeling technology with an advanced heating applicator for the face and neck. Radiofrequency travels via electrodes to deliver a non-invasive and pain-free treatment, and its controls allow the device to reach optimal temperatures.
Please indicate on "note to your order" during checkout whether you want this special added to your account or if this is a gift (please include recipients name). We may contact you for confirmation.

Specials cannot be combined.